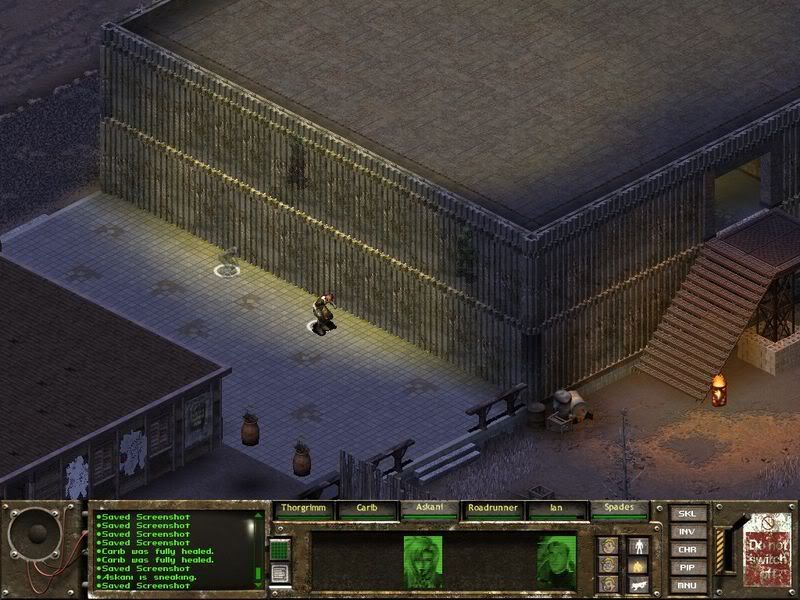 Spades and Askani both knew the securing of the power plant was a secondary objective... or at least that's what old Baranarky briefed. Still it felt right, and Askani's father Thorgrimm had given her permission to do so. Of course, Spades came along.
"How many do you think there are?" Spades asked quietly.
"Probably six to seven hostiles... and maybe eight hostages."
"Not good odds, girl. We're spread thin."
Askani crouched low and made some adjustments to her rifle, "True, but we're the good guys and we have training on our side."
"I keep forgetting your Thor's daughter."
She giggled at that. Even though she was a seasoned fighter, she still was just a girl almost out of her teens.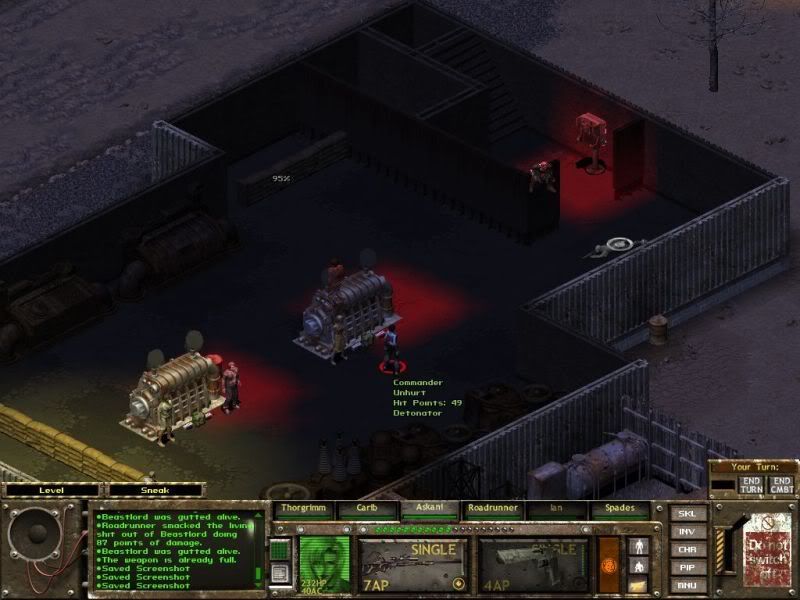 Stealthly crawling down the stairs... Askani saw the power switch and flicked it off. There was a snap and the power room went dark with only emergency red lights on the turbines.
The Beastlord Commander, a tall, pale skinned female with exotic piercings on her face, held a small multi-frequency detonator on her hand.
"Whaattt's going on?" She hissed.
The other Beast Lords mumured, with one suggesting they kill the hostages.
"NNNNOOOOO.... The meats will live. No horn...."
Askani had reached the bottom of the stairs and using the darkness lined her night sight scope on her target. She had positive identification.
Now it was pull the trigger and make it count.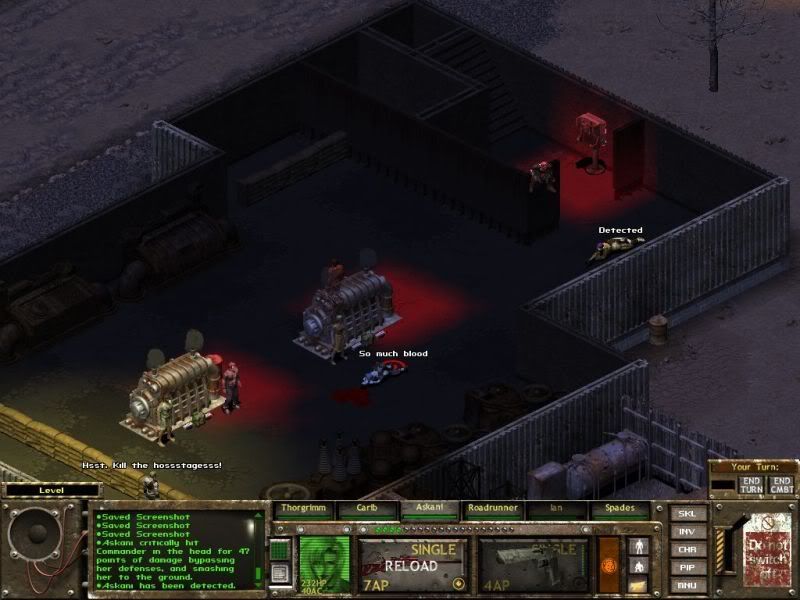 The Beast Lord Commander had just made out the dark figure laying low to the ground, but before she could dismiss it as perhaps shadow, he got a glimpse of what looked like a black tube, and than she sneered, "INTR-"
She hadn't had time to set the detonator or even finish her sentence when Askani let one single M1118 LR sniper grade round smash into the left side of her skull, dropping her and the detonator.
Her cover was blown, but Spades bounded the corner and fired careful shots from his MK23 pistol and Askani rechambered another round and killed one of the Beastlord henchmen.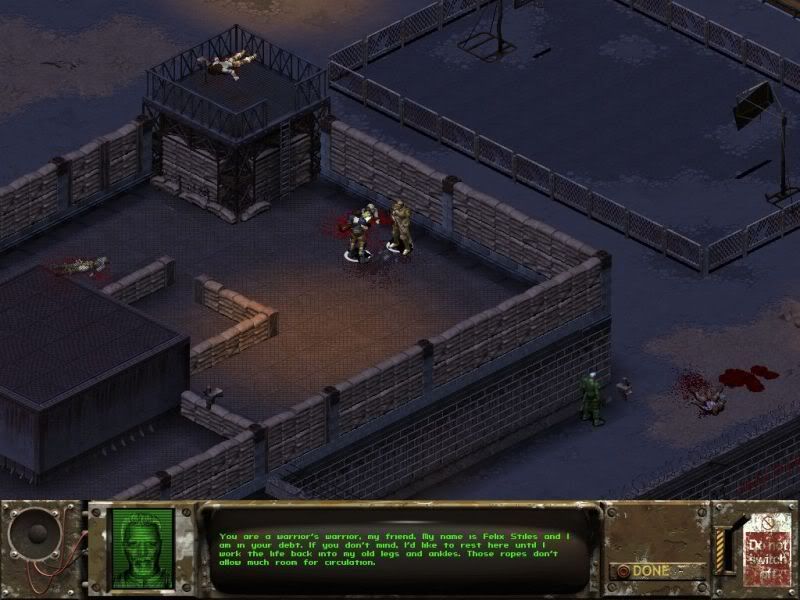 Carib called over the horn, "The Town Hero is secured, Gunny. Whats the next move,"
Ian stood in the background checking the bodies, "Man o man. What a bunch of ugly mofos.."
"Amen," Carib agreed.
Spades found it ironic that he and Askani would be liberating a whore house.
"Your 18 right?" Spades asked.
Askani gave a giggle, "Just don't tell my dad,"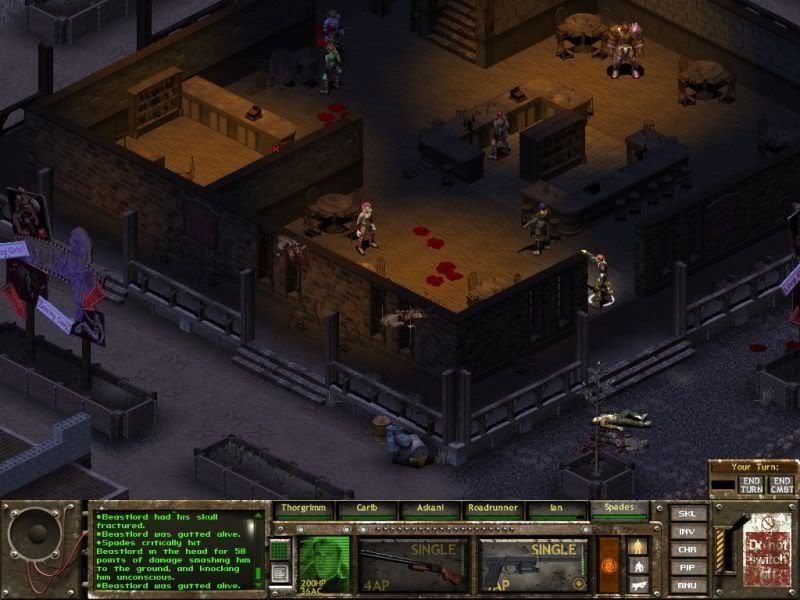 Spades and Askani clear out the beastlord trash and secure the whore house.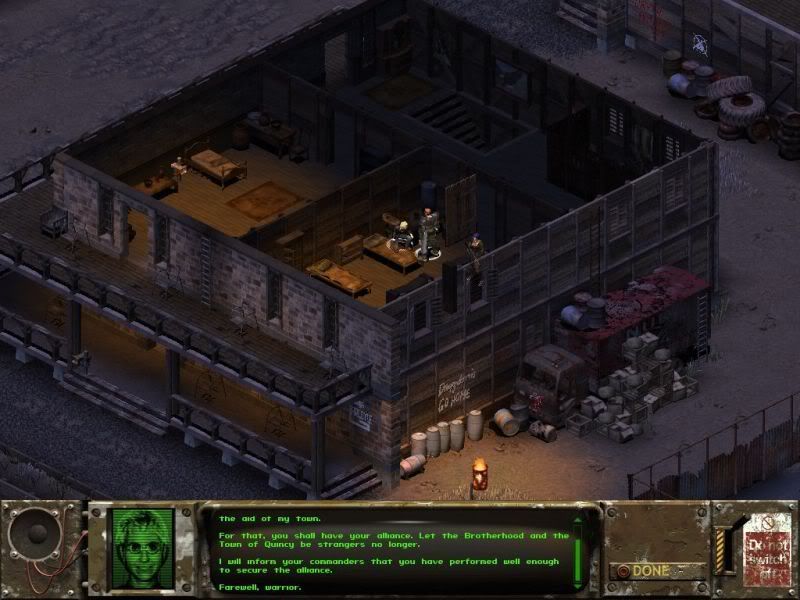 With the Town secured, Mayor Eastwood gives her thanks to the Brotherhood team for their heroics and selfless service.
Elliot gives his thanks and offers his ghouls and himself to the Brotherhood cause, having been moved by Thorgrimm's example and amazed at the lack of fear Roadrunner shows towards the ghouls.
AFTER MATH
Roadrunner and Carib decide to be married officially and the Gunny binds them by frontier law.